JULY 9,2021--EBOR President, Ayn Bartok, was inducted into the RPAC (REALTOR® Political Action Committee) Hall of Fame during a virtual ceremony held by Illinois REALTORS®.
For more than 50 years, the REALTORS® Political Action Committee (RPAC) has been one of the strongest and most successful advocacy organizations in the nation.  Voluntary investments in RPAC earn the organization a seat at the table with legislative and policy decision makers on Capitol Hill, statehouses, and city halls across the country. Support and engagement of RPAC allows the organization to shape the size, scope, and success of real estate industry for REALTORS® and business, property, and homeowners alike.
The Hall of Fame recognizes dedicated members who have made a significant commitment to RPAC over the years by investing an aggregate lifetime amount of at least $25,000.
Bartok was among 16 new inductees and two others who reached the $50,000 tier.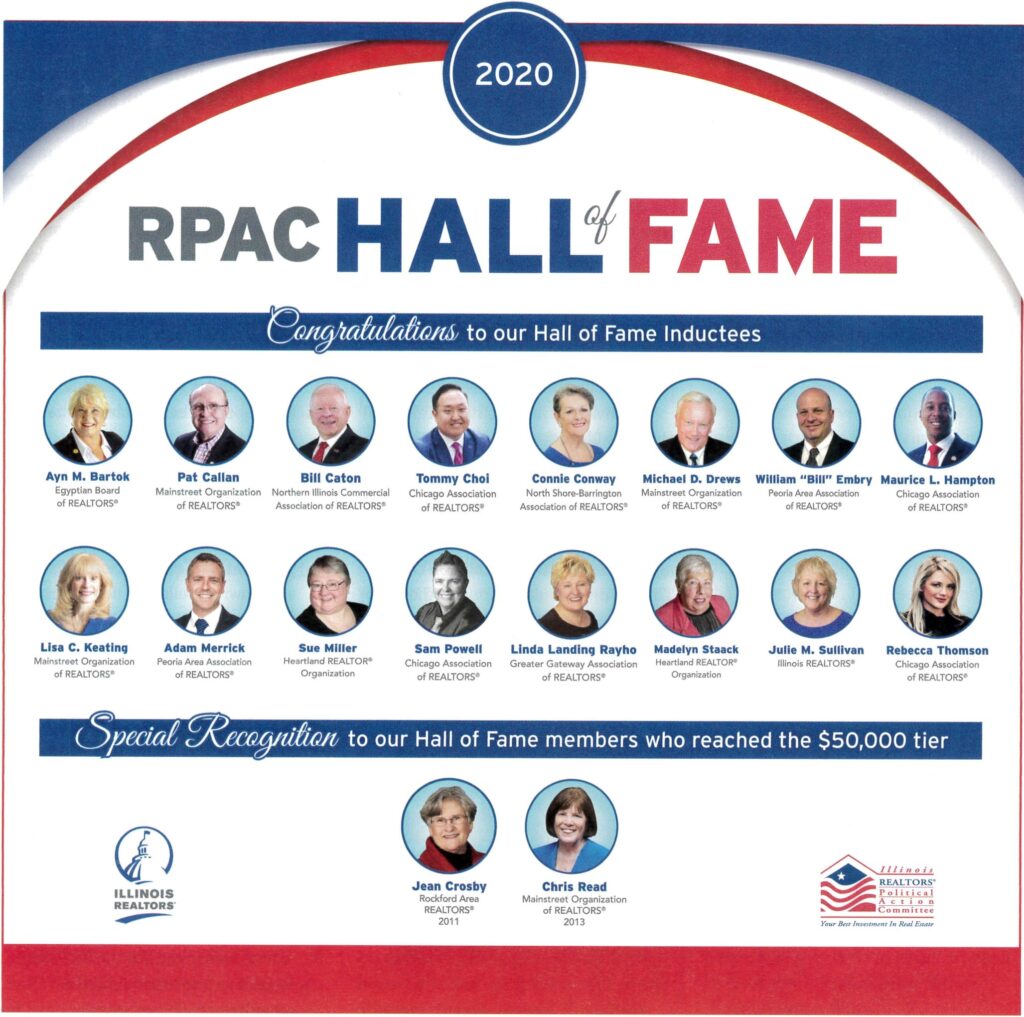 Bartok was first recognized for her investment in RPAC as a Major Investor in 2012. She became a member of the President's Circle in 2018.
Bartok is the owner and managing broker of All in One Real Estate in Harrisburg. She joined EBOR in 2006.
Bartok has an extensive service record that began at EBOR in 2009 and at Illinois REALTORS® beginning in 2015. She has served on numerous committees, as well as the Board of Directors, on both local and state levels. She was named EBOR REALTOR® of the Year in 2016 and currently serves as the EBOR President.