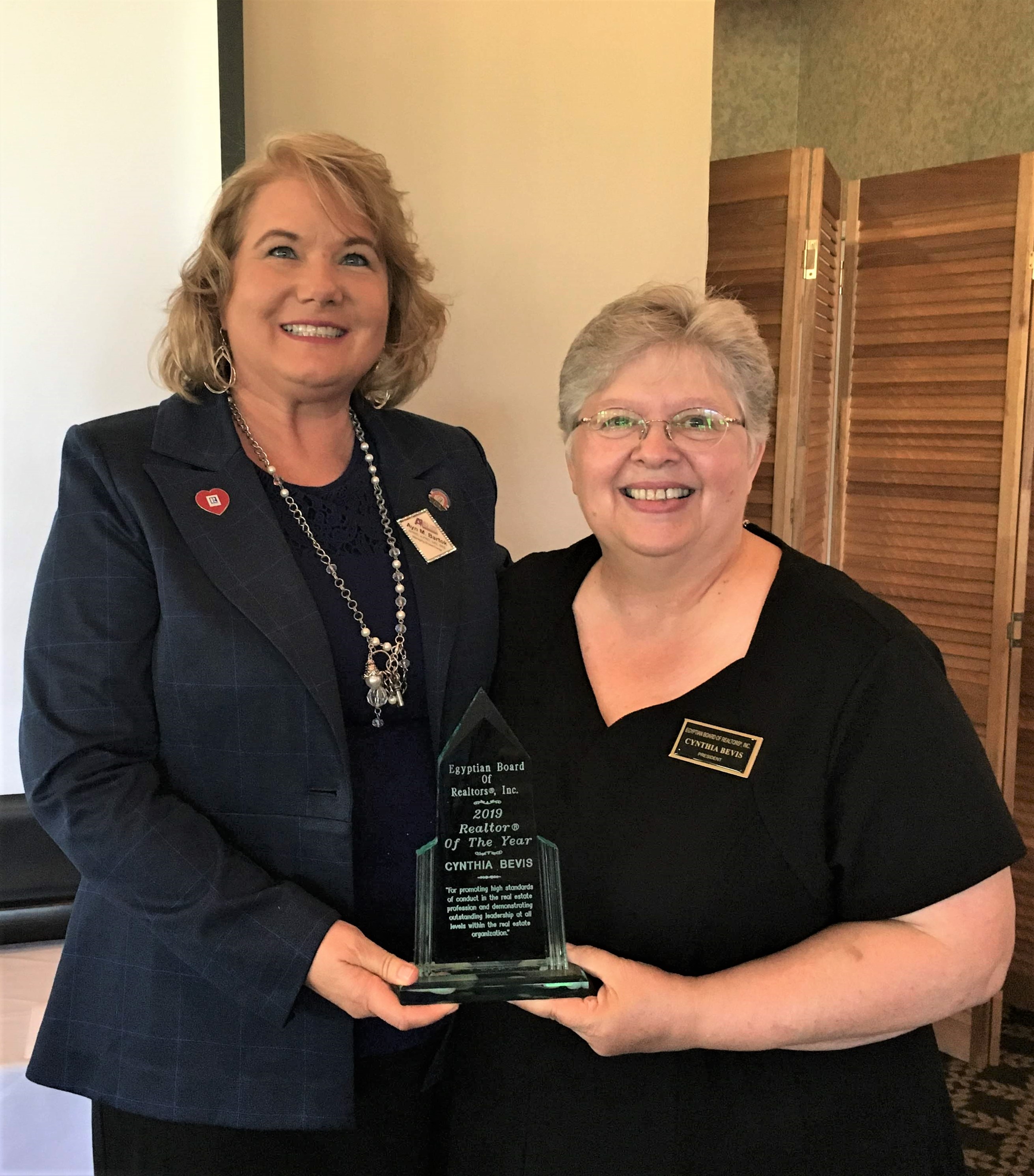 2018 EBOR President Cindy Bevis was announced as REALTOR of the Year by ROTY Committee member Ayn Bartok.
The criteria for the review of the nomination includes REALTOR® spirit, EBOR participation, Illinois REALTOR® and National Association of REALTORS® participation, business accomplishments, advanced education, activity in civic and community affairs.
Bevis joined the Egyptian Board of Realtor Association in May 2001. She has served on the Legislative Committee, Ed/Tech Committee, Nominating Committee, Realtor of the Year Committee, Audit, Budget Finance Committee, Contract Committee, and the MLS Committee.
On the state level she has served on the Business Issues and License Law forum, the Grievance Committee, the Professional Standards Committee, Housing Opportunity Work Group, Professional Development MIG, Senior Housing work group.
Bartok congratulated Bevis and thanked her for her continued support of the REALTOR mission.