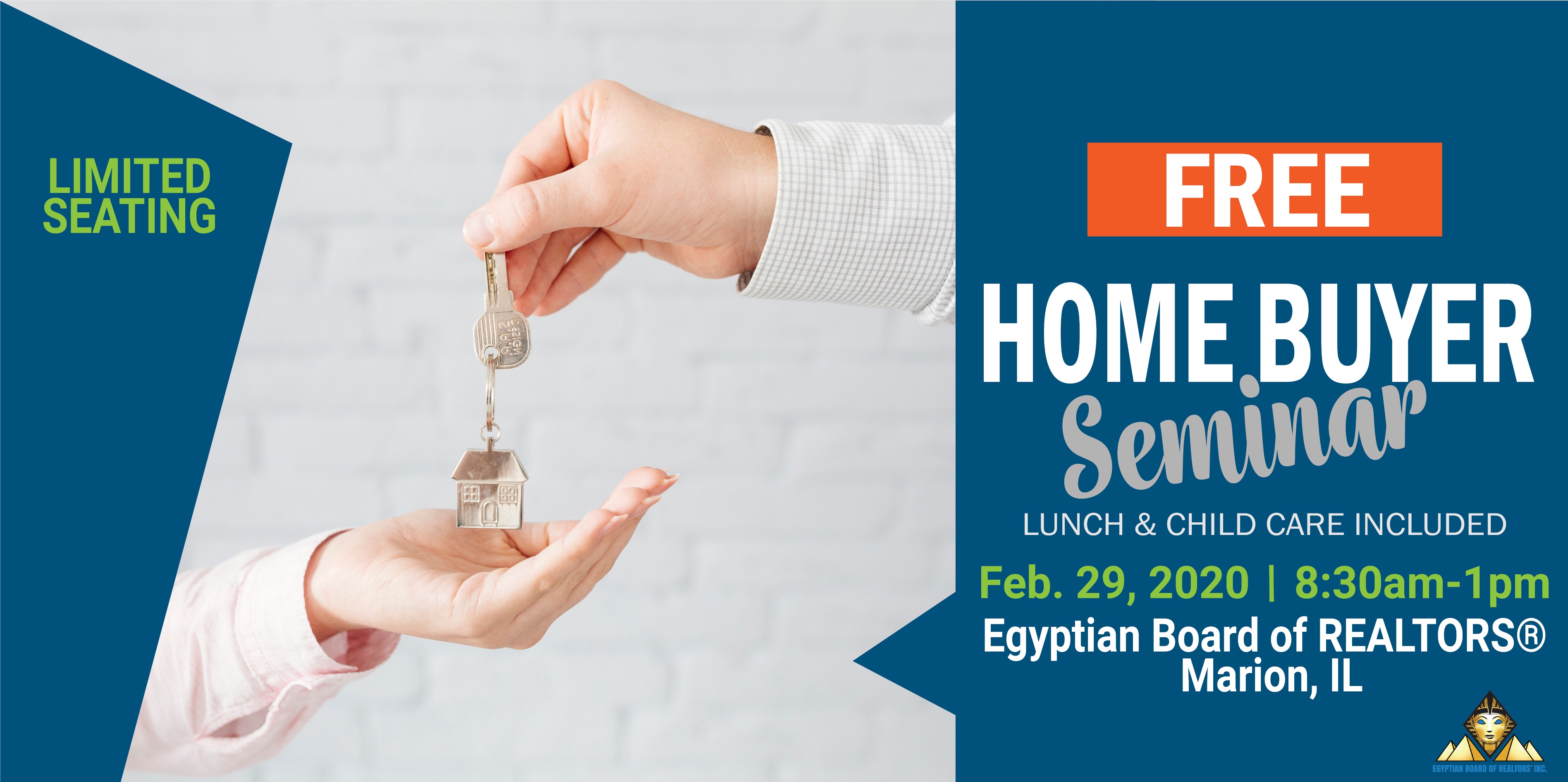 The Egyptian Board of REALTORS® has teamed up with a group of its affiliates, which consist of the area's leading lenders, inspectors, title companies, insurance companies and other professionals, to walk those interested through the home buying process for free.
The seminar will be held on Saturday, Feb. 29, 2020 at the Egyptian Board of REALTORS® Office, located at 1306 N. Atchison Ave, Suite A, in Marion. Registration is at 8:30a.m. and the seminar begins at 9 a.m.
Seats are limited to the first 25 people to register! Lunch and childcare is provided.
Claim your free ticket now!
Only 25 tickets available!