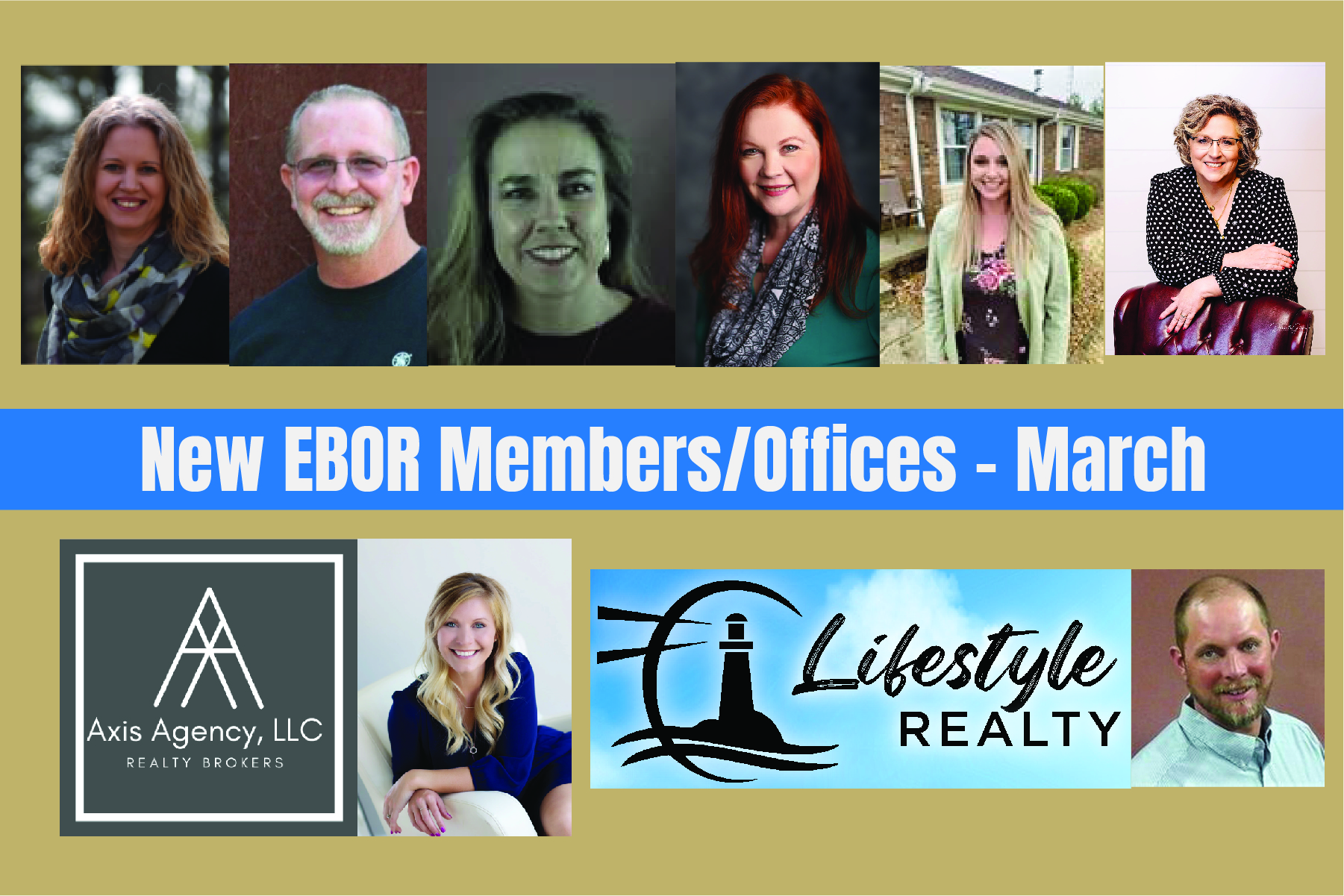 EBOR welcomed six new members and two new offices int the month of March.
All six members joined as primary members – Andrea Baker with King City Properties, Chris Creps with Southern Realty, Melanie Harp with Century 21 House of Realty, Lisa Tennyson with RE/MAX Elite and Christina Gillett and Jayme Michel both of Somer Real Estate.
New Office, Lifestyle Realty, managed by Adam Smith in Centralia, joined as primary. Axis Agency in Nashville, IL and managed by Jennifer Kirsch, joined as a secondary office.
We are very happy to have these new members and office as a part of our organization.