EBOR is adapting to the realities for the COVID-19 pandemic. We are not operating in a "business as usual" environment.
Although we are continuing to work, our office is now operating by appointment only until further notice.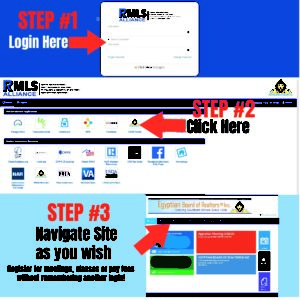 We have also moved all our scheduled in-office training and all meetings online, using the Zoom application.
For a complete schedule of training webinars and meetings, please view the calendar in the EBOR Web Portal.
You can access the EBOR Web portal through the Clariety Single Sign On Dashboard. See image to the left. 
We have provided several brief instructional guides for using Zoom. You may also find guides on the Zoom Support page here: https://support.zoom.us/hc/en-us/categories/200101697