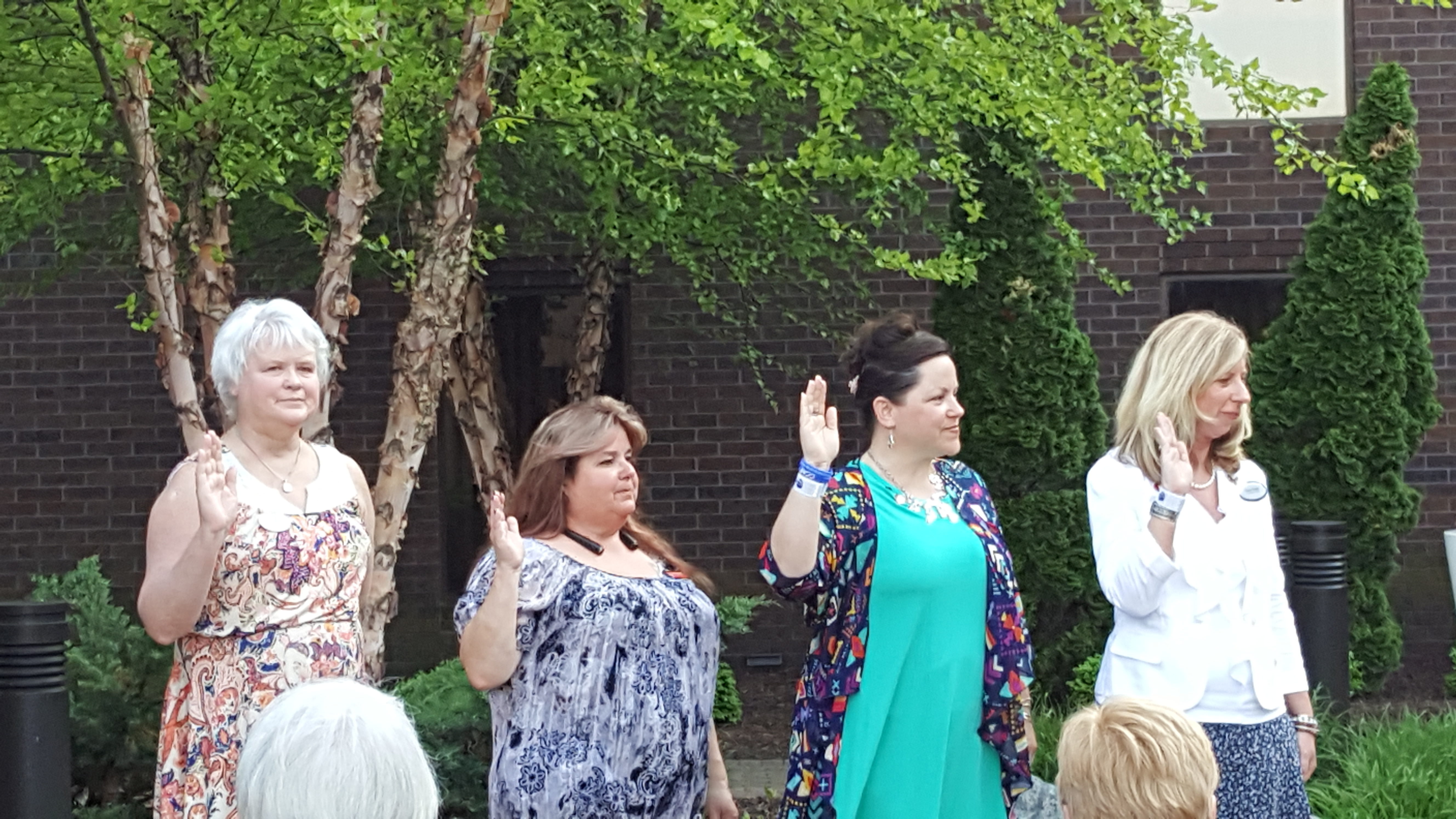 EBOR member Marianne James was one of four installed as
Illinois Residential Real Estate Council (RCC) Leadership on Tuesday, May 7,
2019.
RCC is the largest non-profit affiliate of the National
Association of REALTORS®, offering education and networking to residential real
estate agents around the world. The Council has an extensive network of
spokespeople, who have wide range of expertise in a variety of real
estate-related subjects, from general real estate to specialized topics such as
trends and business-related topics.
The installation occurred at the RRC Illinois REALTORS
Pre-conference Party in Collinsville. EBOR's Marianne James, was installed as RRC
Membership Leader, Tricia Tialdo as President, Sandy Worknman as Education Leader,
and Kristene Rooser Schmitt as Finance Leader.