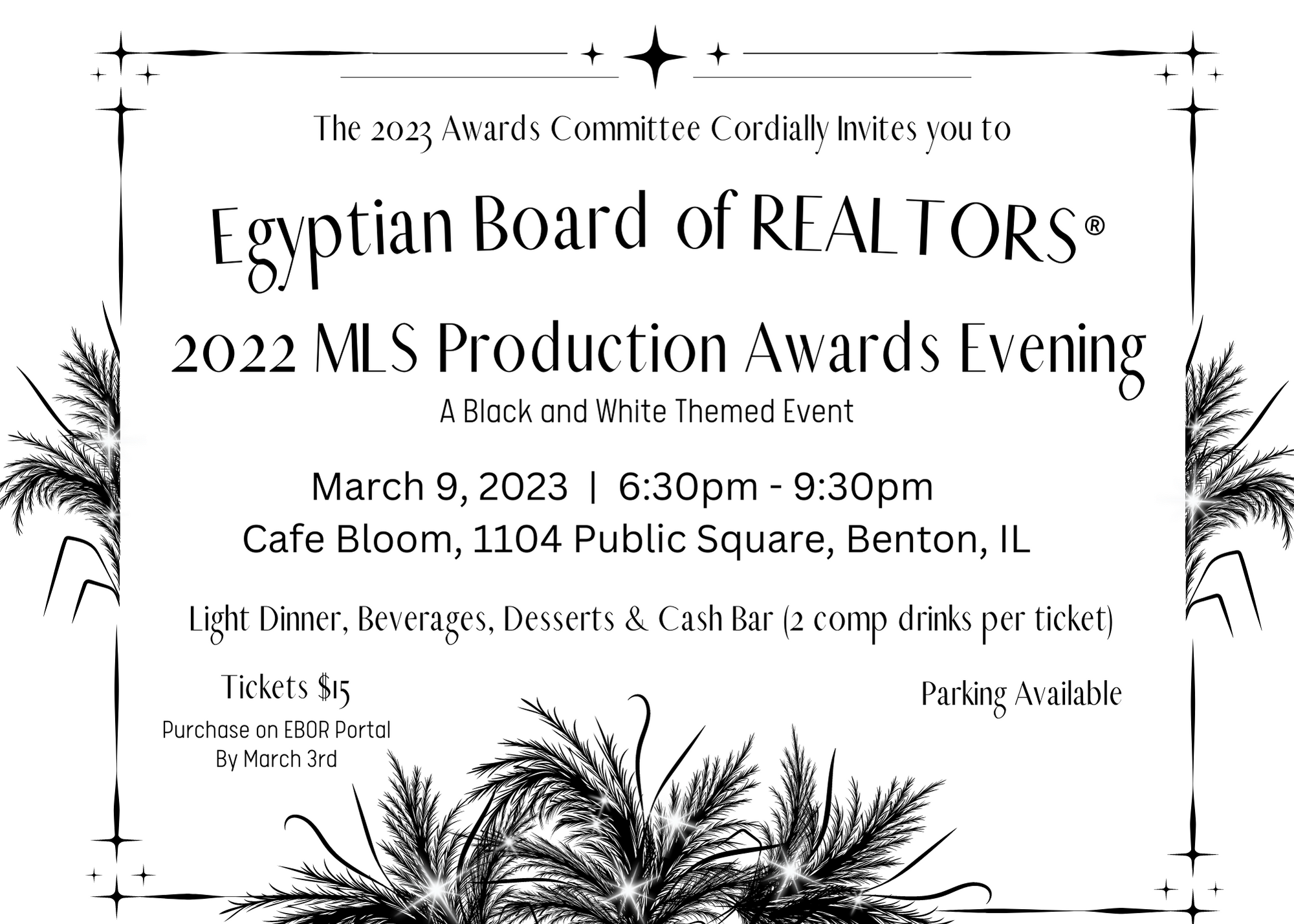 It's time to celebrate 2022's success! Grab your favorite black and white outfit – dressy or casual, and join us on March 9, 2023 from 6:30pm to 9:30pm at Café Bloom, located at 1104 Public Square, Benton, IL for an evening of celebration.
Members who sold 15 units or more/and or sold $1million or more will receive an award the night of the event.
EBOR's Annual Traveling Awards – The Dog, member present with cheapest residential verified MLS sale; The Golden Pig, member present with highest residential verified MLS sale; The Frog Prince, most unusual transaction and Rookie of the Year, new agent nominated by managing broker- will be announced.
Tickets are $15 each. Tickets include light dinner, beverages, desserts, and two comp drinks from the cash bar.
Purchase Tickets by March 3rd. Tickets can be purchased on the EBOR Portal, accessed through the RMLS Dashboard https://rmlsa.clareity.net/. Only EBOR members have access to the RMLS. Guests tickets must be purchased by an EBOR member.