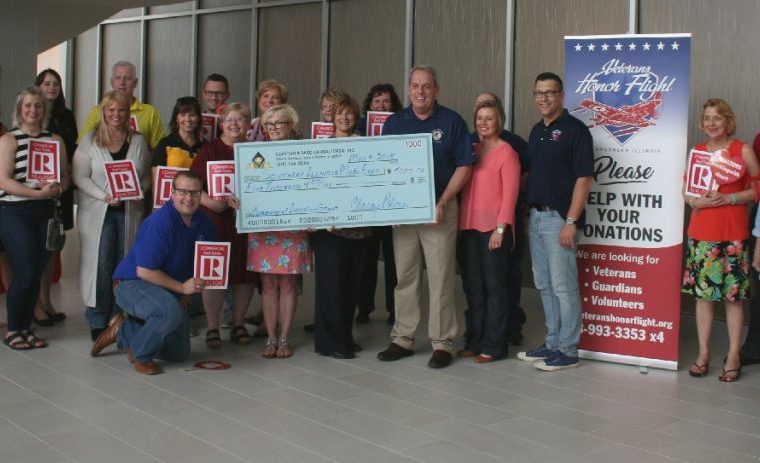 EBOR Donates $5K to Southern Illinois Made Expo
Egyptian Board of REALTORS® presented a $5,000 check to the first ever Southern Illinois Made Expo at the Veteran's Airport in Marion.
Southern Illinois Made Expo, slated for July 28 and 29 at the Pavilion, is a premiere opportunity for businesses to showcase products and destinations available in Southern Illinois. The event is made possible through cooperative effort between Egyptian Board of REALTORS, State Senator Dale Fowler, Southern Illinois Chamber of Commerce and other area partners.
All proceeds from admission and exhibitor fees will go towards Veteran Honor Flight of Southern Illinois.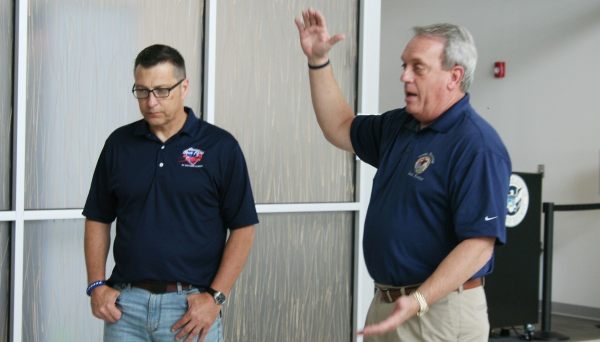 "This project allows us to help the Southern Illinois economy and veterans through the Honor Flight of Southern Illinois. It also allows us to visit with prospective commercial and residential clients," said Local Government Affairs Director Ron Deedrick, who serves members in the Southern Illinois and Metro East areas. "That's a win-win-win for us."
REALTORS® present at the ceremony included: Leah McWilliams, Rich Davis, Janie Davis, Shawn Stanton, Cynthia Bevis, Suzanne Wood, Ayn Bartok, Judy Griffin, Shawna Donovan and Robin Bert. Also, Egyptian Association Executive Charay Palmer was joined by several local Chamber of Commerce representatives: Jennifer Olson (Carbondale) and Dalus Ben Avi(Marion). Among the Honor Flight representatives were: Hope Patterson, Bryan Questelle and Nancy Brown.
For more information about the event, visit https://www.simade.org/.