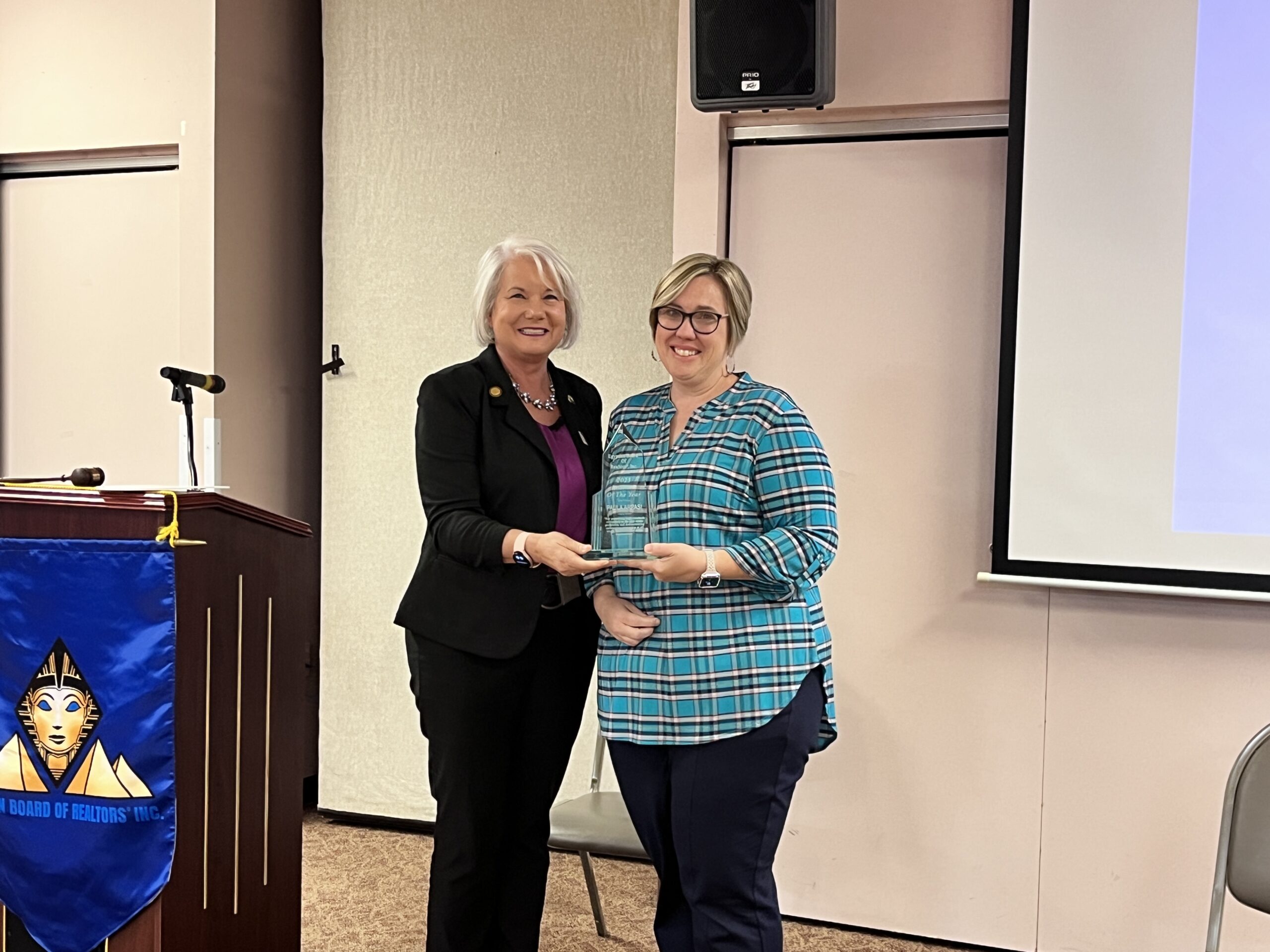 EBOR REALTOR® of the Year Committee Chair, Ayn Bartok named EBOR member Paula Arpasi of Homefinders Realty in Benton, IL, as the 2023 REALTOR® of the Year.
Arpasi joined EBOR in 2003. However, being a 4th generation real estate broker, she has been involved in the real estate business most of her life.
Arpasi has served on the Bylaws, Trends & Issues, Grievance and Finance Committees of the Egyptian Board of REALTORS®. She has been elected to serve as the 2024 EBOR Secretary/Treasurer. She serves as one of three EBOR members on the RMLS Alliance Council and serves as the current chairperson.
Arpasi is a RPAC Major investor. She was part of a working group at the Spring Conference and serves on the Illinois REALTORS® Professional Standards Committee.
In the community, Arpasi serves on the Benton Chamber of Commerce and the Benton Zoning and Planning Committee. She is also part of the media team and lady's ministry at her church.
"I have gotten to see a lot of amazing REALTORS® get this award over the last 20 years and I am honored to be one of them now," Arpasi said.