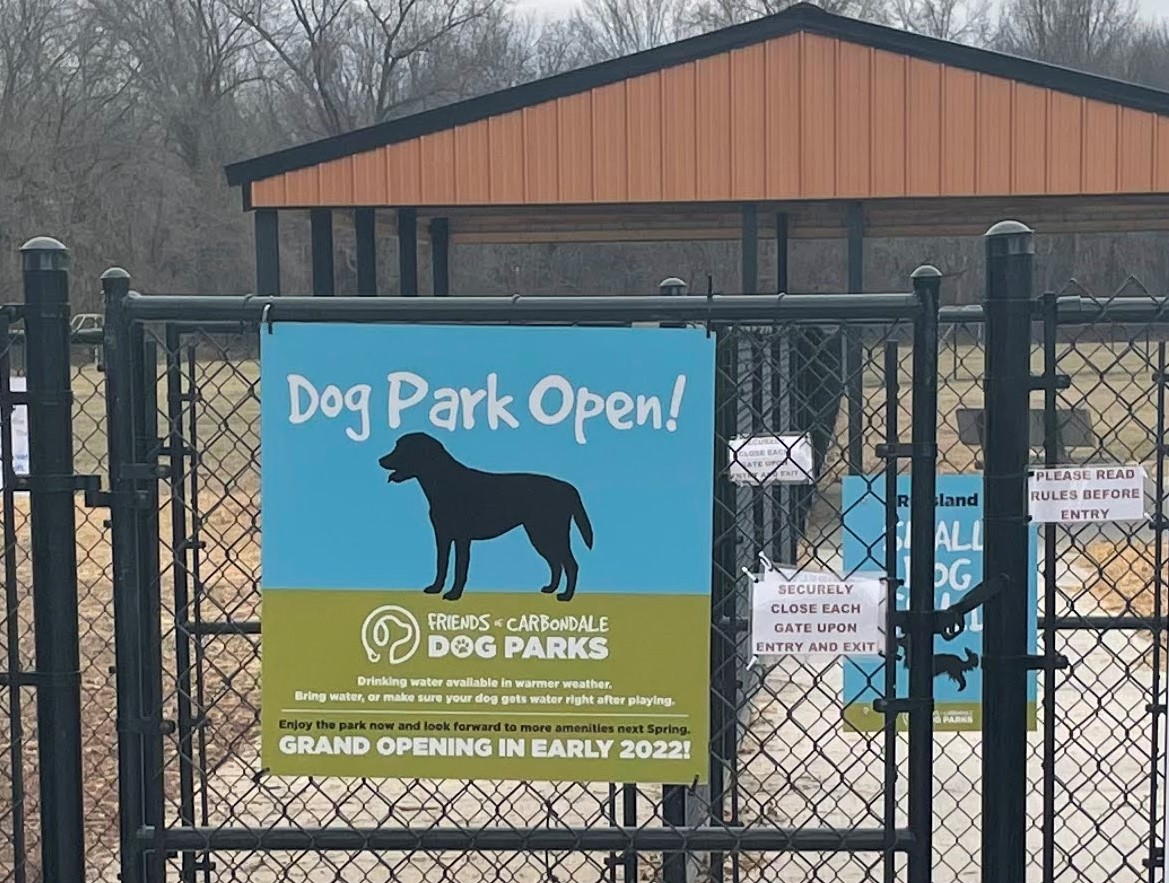 A soft opening was held on Jan. 22 for Carbondale's first dog park.
Friends of Carbondale Dog Parks invites the community to come enjoy the facility but advises, the facility may be closed periodically for the construction of more improvements, as it prepares for the grand opening to be held in April 2022.
The dog park features:
Perimeter Fence
Double Entry Gates
Separate Small Gog and Large Dog Areas
Benches
Shad Structures
Multiple Waste Disposal Stations
Ample Parking
Frost-Free Drinking Fountains
Along with a $25,000 grant from PetSafe, Friends of Carbondale Dog Parks received a combined $5,000 donation from National Association of REALTORS® and Egyptian Board of REALTORS®, as well as other donations from the community to fund this project.
The funds from NAR and EBOR were used to purchase two drinking fountains – an all-in-one dog wash shower and fountain for large dogs and a foot-activated fountain for small dogs. The fountains were delayed being installed due to COVID. They will be installed prior to the grand opening.
The park is located at 2500 W. Sunset, is two and a half acres within Parrish Park, making it one of the largest in the region.
RELATED STORY: http://www.egyptianboard.org/ebor-donates-5k-dog-park/