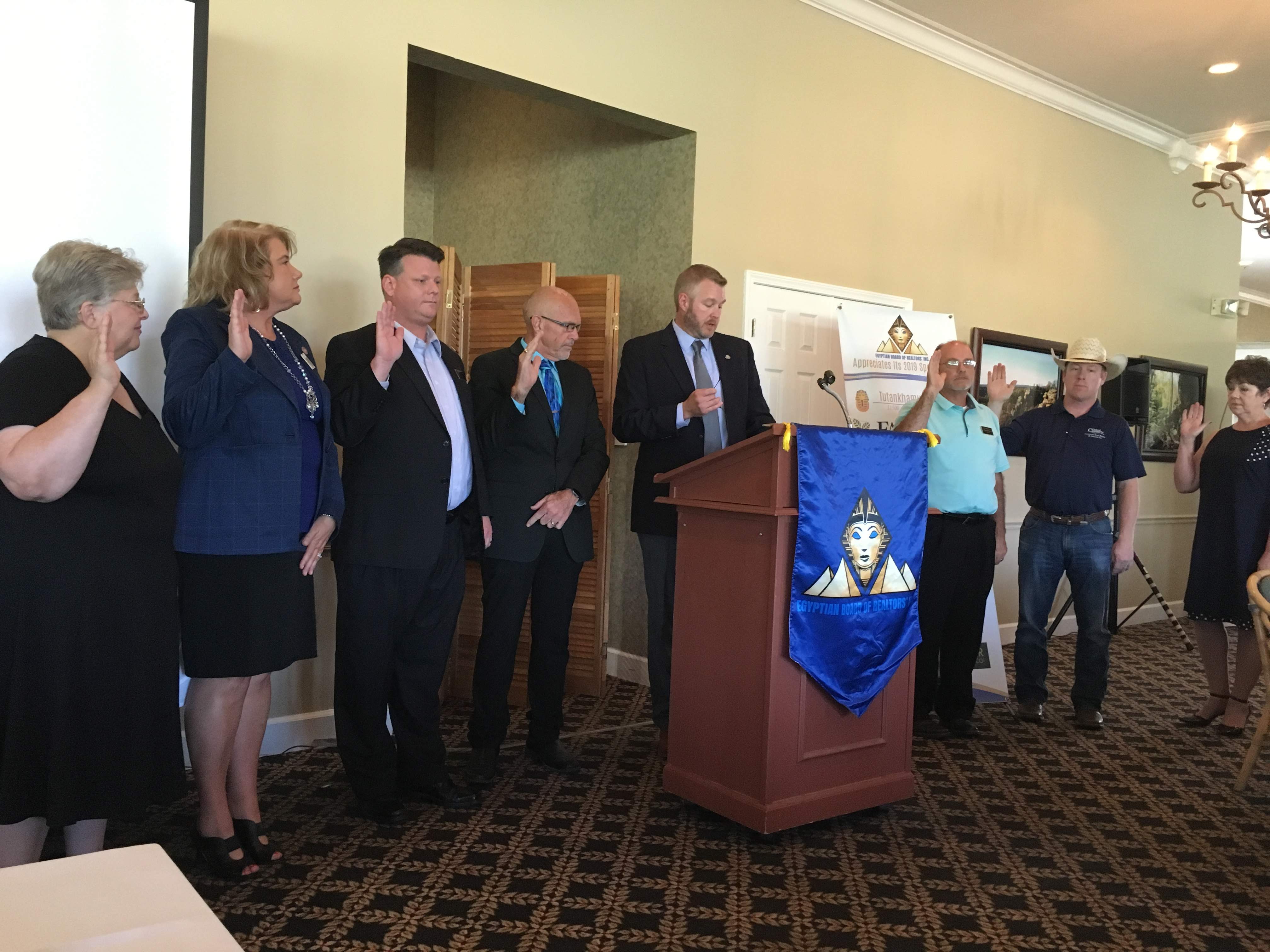 The Egyptian Board of REALTORS® installed 2019 President Bob Davenport, along with its Board of Directors–Ayn Bartok, Ted Popov, Amy Bailey, Paul Coons, Penny Murden, Mark Terry, Josh Reagor, Deb Smith, David Thompson, and Stewart Weisenberger – on Sept. 12, 2019 at the Kokopelli Golf Club in Marion.
Suzanne Wood, Chris Sisulak and Nancy Siegmund were recognized for their service on the Board of Directors. EBOR also recognized the 2019 committee chairs with appreciation certificates.
"I want to thank all of you for giving me the opportunity to be your president this year. It's been an honor and a privilege to be the face of our board," 2018 President Cindy Bevis said, as she reflected on the accomplishments of the past year.
Bevis sited improving communication between the board, Board of Directors and members, as well as improving professionalism through the C2EX as accomplishments that occurred among many others.
"I am proud of you all for taking the time to be a better REALTOR®," Bevis said.
Bevis also encouraged members to make a difference.
"Please find your niche and volunteer help make our communities, our board, our state, and even our world a better place," Bevis said.
New 2019 President Bob Davenport spoke about his new ideas and goals for the upcoming year.
"I want each and every member to have a clear view of what we are doing and I intend on accomplishing that by being transparent, as well as insuring that it is all about the membership," Davenport said. "…While we want to do is best for the whole, we want to ensure every member is informed and we are providing the tools you need to succeed."
Davenport stated that even though everyone is a competitor, together as a board, great things can be accomplished.