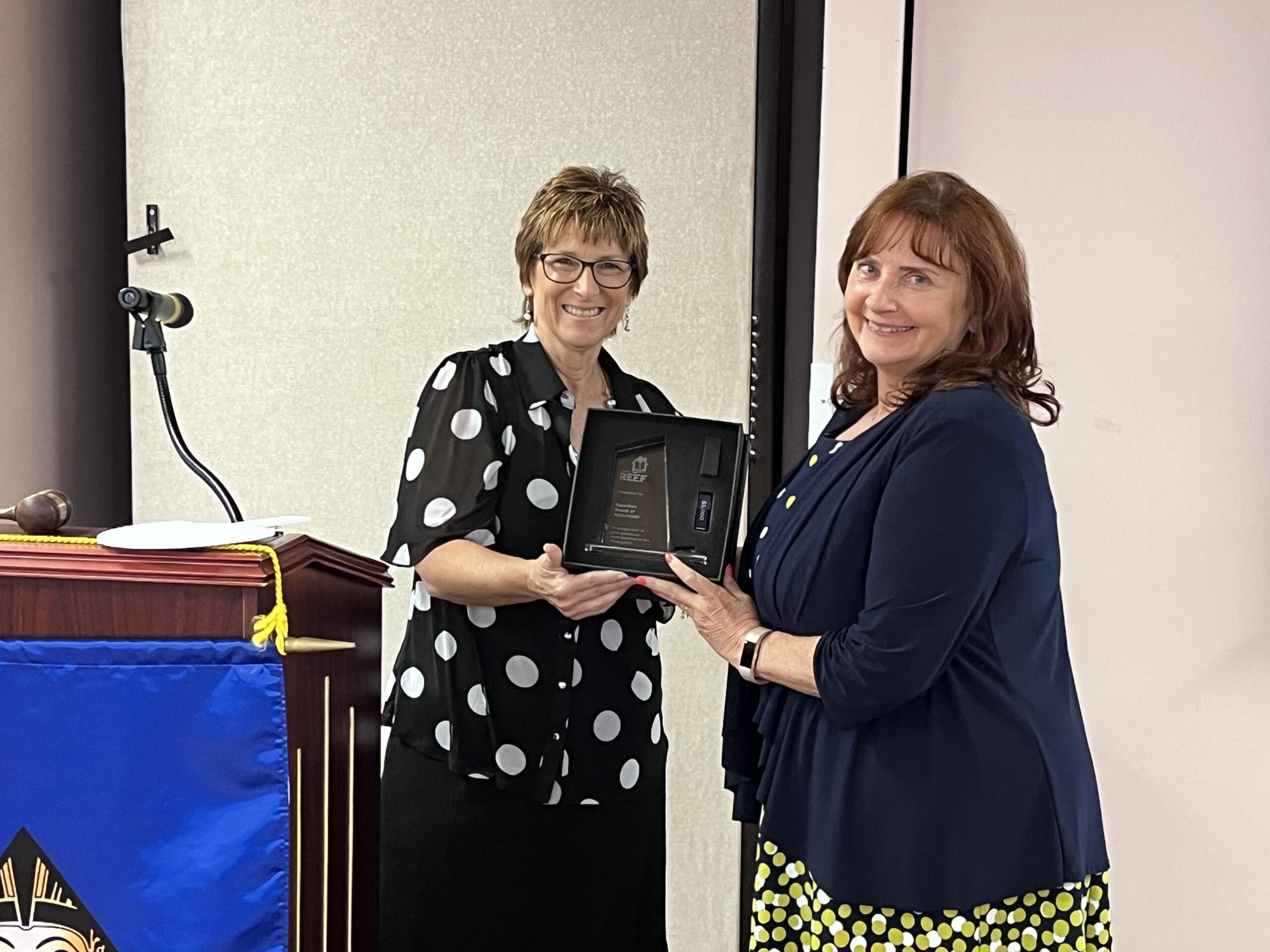 Teresa Camarato, EBOR member and officer on the REEF Foundation Board presented an award to the Egyptian Board of REALTORS® for its lifetime donations to the REEF Foundation.
The Illinois Real Estate Educational Foundation (REEF) is a not-for-profit organization established to aid and promote the work of real estate education throughout Illinois. The Foundation, established in 1970, is supported through the voluntary contributions of those who recognize the importance of furthering academic experience and training in the real estate industry in Illinois.
Scholarship awards have become a prominent activity of the Foundation. Scholarships are presently awarded each year by the Foundation to students of real estate and related fields of study at colleges and universities both within and outside Illinois and to those furthering their knowledge in the field of association management and leadership. Learn about the foundation.
Over the lifetime, EBOR has donated over $5,000 to the foundation.
"We offer our sincere gratitude to the Egyptian Board and to all of those who have generously donated to REEF," Camarato said. "Since the foundation is not funded by membership dues or fees, the generous gifts from our members are the lifeblood of the foundation."
Camarato thanked EBOR for its continuous support.