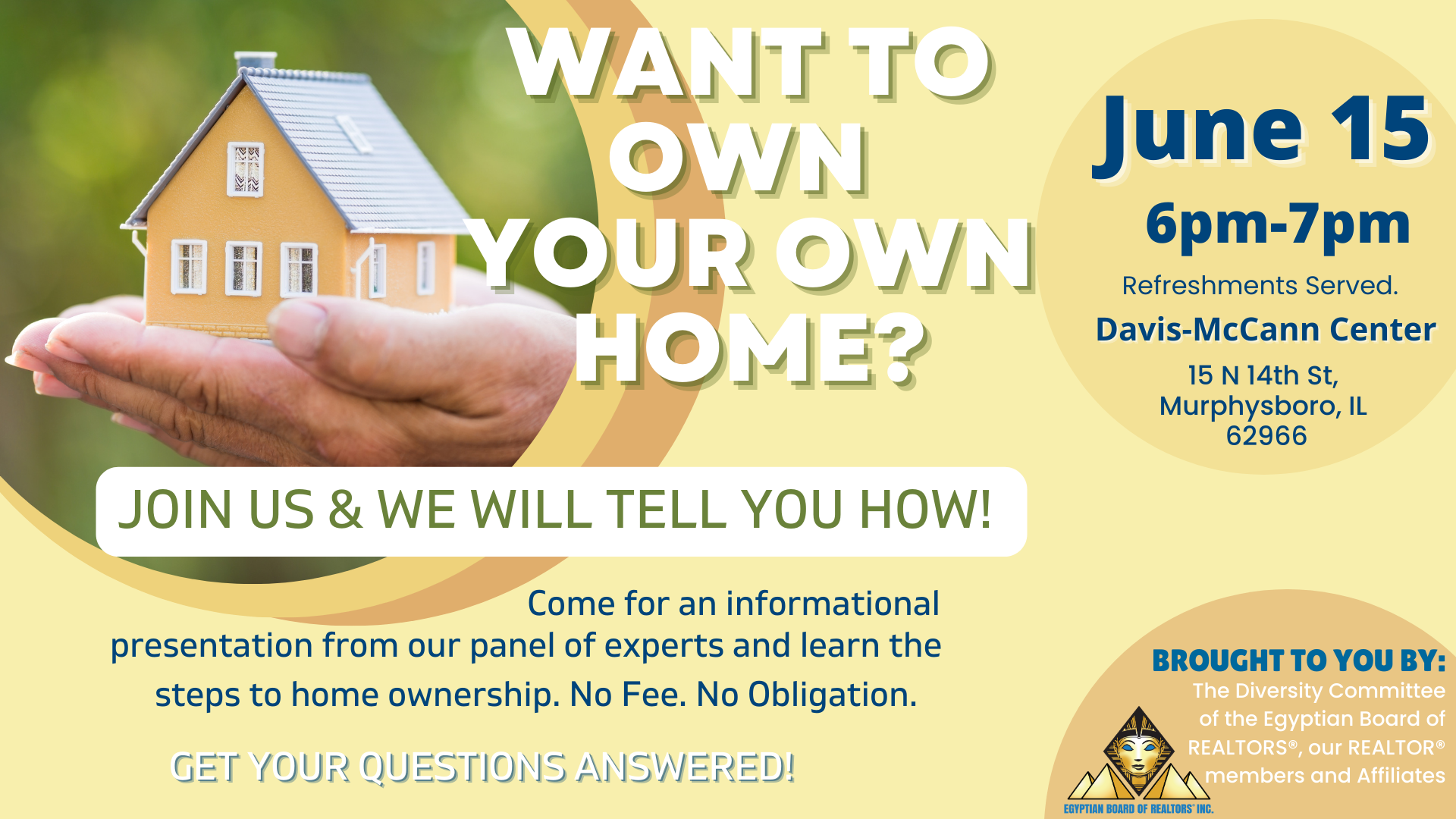 Egyptian Board of REALTORS® Diversity Committee and its lender affilitates will host an English and Spanish homebuyers workshop in Murphysboro.
The event will be held on June 15 from 6PM-7PM at the Davis-McCann Civic Center, located at 15 N 14th St. in Murphysboro, IL.
EBOR's panel of experts will teach the steps it takes to becoming a homeowner and will be avalible to answer any questions regarding the process.
Refreshements will be served. No reservation required.