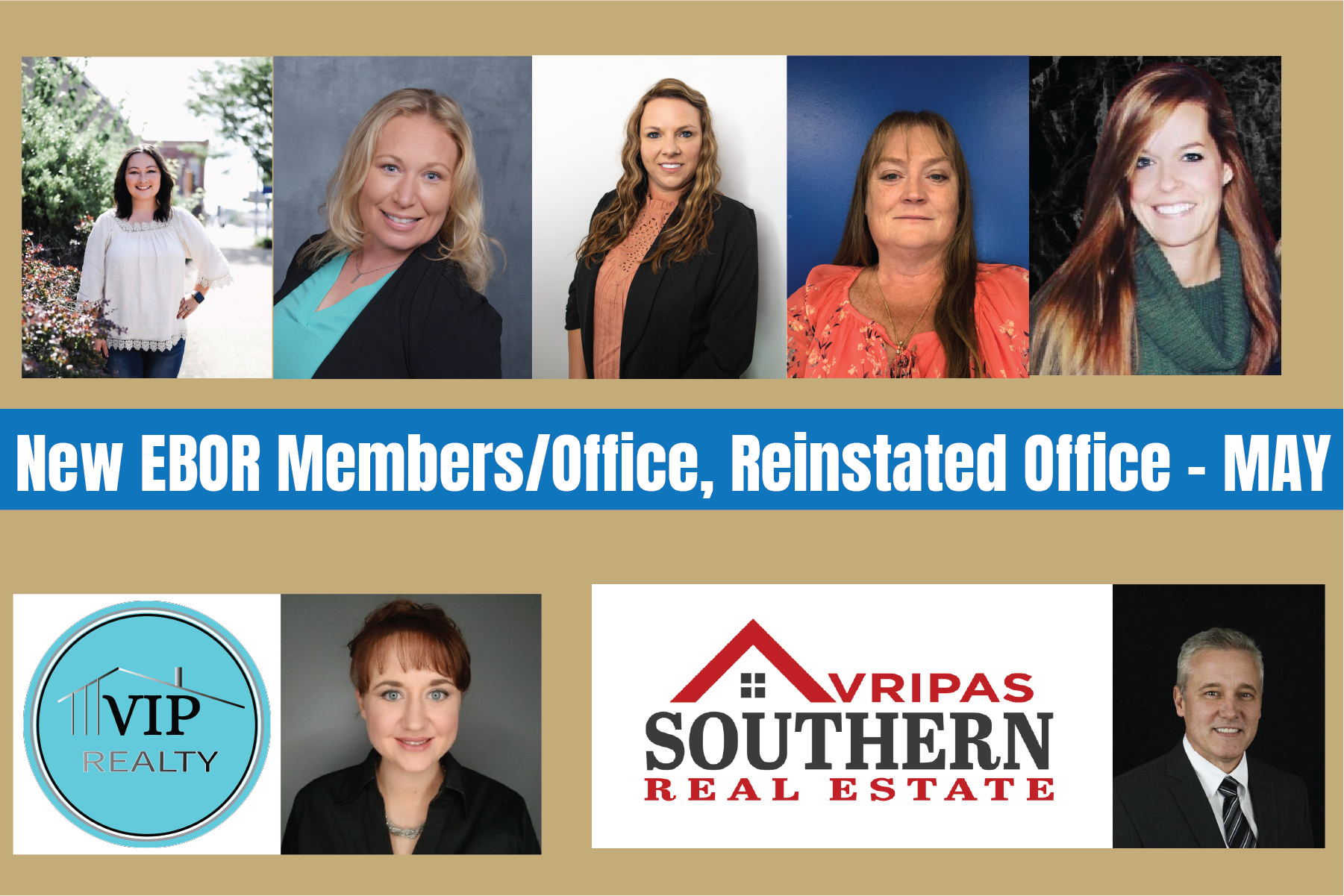 EBOR welcomed five new members, one new office and one reactivated office in the month of May.
New Office, VIP Realty, managed by new primary member Amy Dodd, opened in Benton. Dodd also brought along new agent Jessica Lindhorst, who joined as a primary member.
Four other agents joined as primary members - Bethany Braddock with Cross Davidson in Mt. Vernon, Kimberly Busby with Coldwell Banker Preferred in Carterville, Ashley Diane Reich and Rachel Thomas both with RE/MAX Elite in Mt. Vernon.
Avripas Southern Real Estate, managed by Kurt Avripas, reinstated membership as a primary office.
We are very happy to have these new members and offices as a part of our organization.