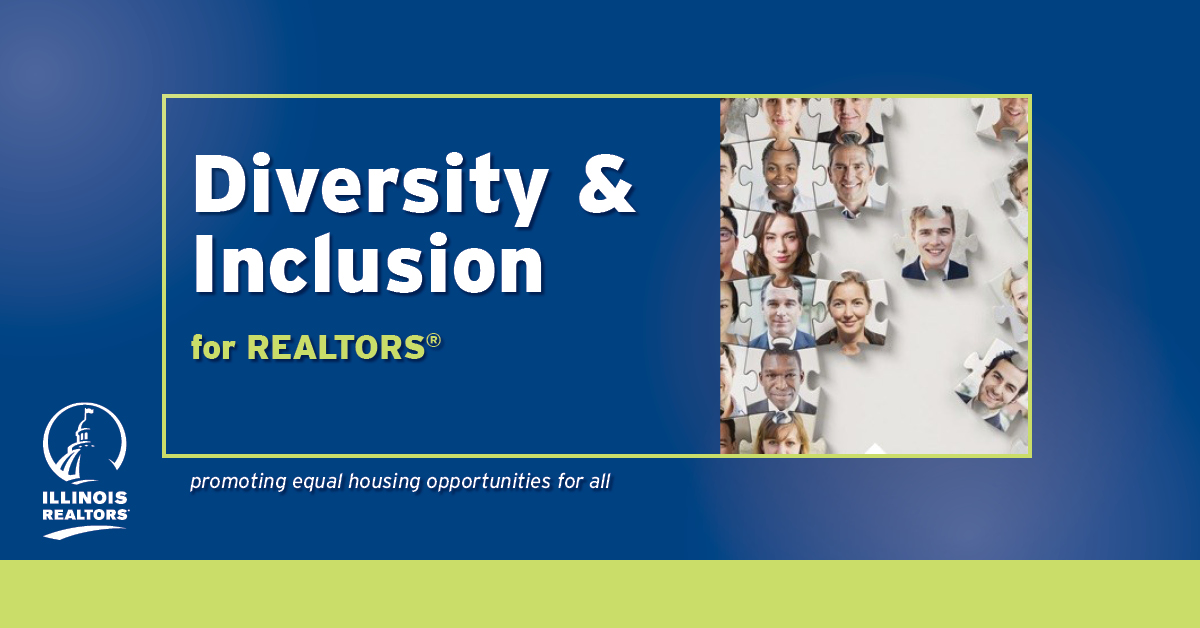 We know that many brokers are taking proactive steps to diversify their workplaces and ensure equality in housing opportunities. To help, through a new multi-pronged and multi-year Diversity Initiative from the Illinois REALTORS®, brokers can find best practice tools, minority scholarships and grants to hire experts for office trainings. Please visit www.IllinoisRealtors.org/diversity to learn more and encourage brokers in your market to access these useful resources.
Legislative Initiative
The soon to be introduced legislative package will focus on housing affordability for all. It will incentivize the development of more affordable housing by reallocating more funds to the affordable housing trust fund, create a property tax abatement and income tax credit for new affordable housing units and eliminate local prohibitions on accessory dwelling units. Illinois REALTORS® plan to seek the adoption of these incentives during the Illinois General Assembly's fall veto session.
Illinois REALTORS® will continue the advocacy efforts in the General Assembly's 2021 session by unveiling a second legislative package that will comprehensively address housing shortages and obstacles to housing equality in urban and suburban parts of the state.
Grant Program
The Diversity Initiative also includes a grant program for real estate firms to retain experts in diversity and inclusion in the real estate industry. These are highly experienced professionals who will help brokerage companies understand sensitive topics, develop methods to confront unknown biases and implement business practices that prioritize diversity in the workplace.
Scholarships
Since its inception, the Real Estate Education Foundation (REEF), an affiliate of Illinois REALTORS®, has awarded 533 minority scholarships worth over $266,000. This program is open to qualified racial minority residents of Illinois pursuing courses of study that will prepare them for careers relating to real estate or enhance the skills and knowledge that they currently use as real estate professionals. REEF, together with Illinois REALTORS®, recently worked with the state of Illinois to double the total scholarships awarded each year from 30 to 60. Now, as a part of the Diversity Initiative, Illinois REALTORS® is partnering with REEF to increase the number of scholarships awarded to 100 annually.
Digital Tools
The Diversity Initiative also includes newly unveiled digital resources , such as toolkits and video training materials for Illinois REALTORS® members, featured on a webpage devoted exclusively to the program. The webpage will be updated regularly with timely resources and tools and currently hosts videos about the history of Fair Housing, an unconscious bias assessment, relevant articles and book club recommendations.
REALTORS® from across the state are united around our core principles of equality, fairness and opportunity. The Diversity Initiative puts these principles first in its housing policy, business training and education resources.  Explore these resources and join the initiative by navigating to www.IllinoisREALTORS.org/diversity.