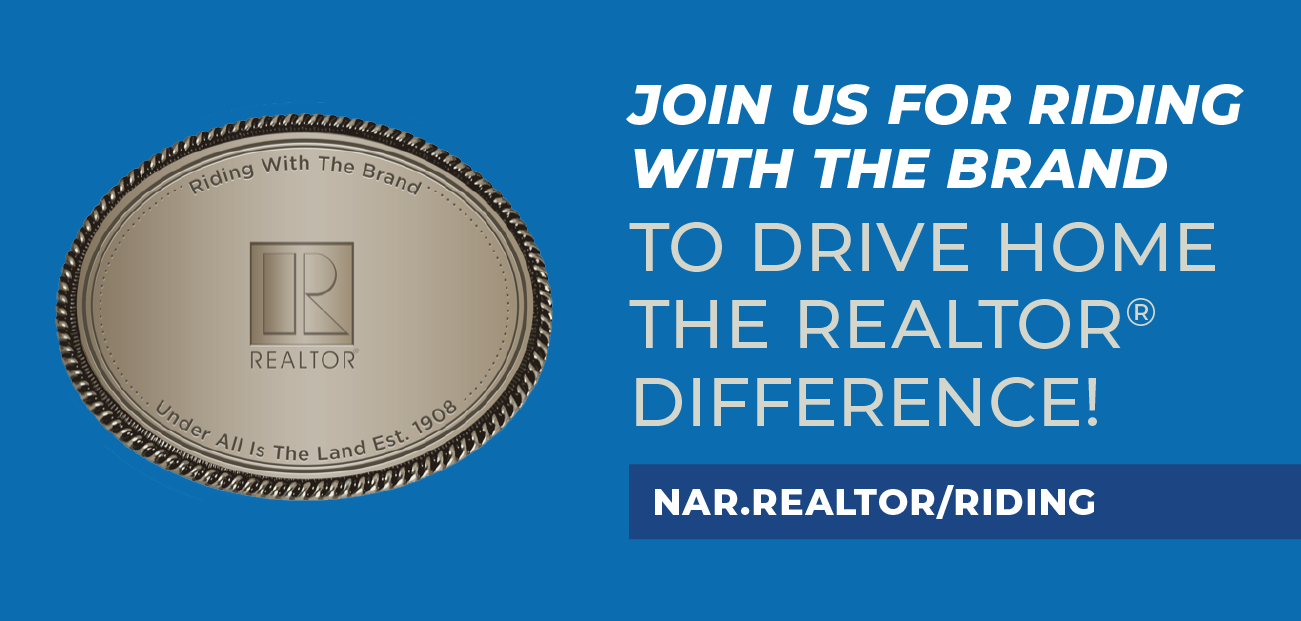 The National Association of REALTORS® today officially announced its nationwide motor coach tour, Riding with the Brand. Working with state REALTOR® associations, NAR is planning tour stops or affiliated events in every U.S. state over the next year, using the opportunity to engage REALTORS® and emphasize their opportunities to strengthen market conditions for U.S. consumers.  

"NAR's membership numbers remain at an all-time high, but COVID-19 and the increase in virtual communication have diminished face-to-face interaction between NAR and REALTORS® around the country," says NAR's 2023 President Kenny Parcell. "We wanted to reconnect with the members we have in every U.S. ZIP code and remind them of how important it is that we continue to engage policymakers in support of American consumers."  

Parcell and other members of NAR's leadership team have designed the tour to mobilize REALTORS® and to ensure they recognize their collective voice in representing the interests of U.S. consumers.  

"Our country is experiencing a 6-million-unit housing shortage, pushing homeownership out of reach for too many Americans," Parcell continues. "Consumers are counting on REALTORS® to advocate on their behalf and to help ensure the American dream of home and property ownership remains available to as many people as possible."  

Riding with the Brand 2023 is a nationwide, multi-stop association member activation tour. The goal is to engage thousands of members nationwide by executing visits that can support member engagement, member recruitment and retention, and community engagement.   

After launching in Philadelphia on Nov. 29 during NAR's REALTOR® Party Training Conference, the tour will make its first stop in Atlantic City, N.J., as part of Triple Play, the joint gathering of New Jersey REALTORS®, the New York State Association of REALTORS®, and the Pennsylvania Association of REALTORS®.  

Find a complete list of event dates and locations at nar.realtor/riding.