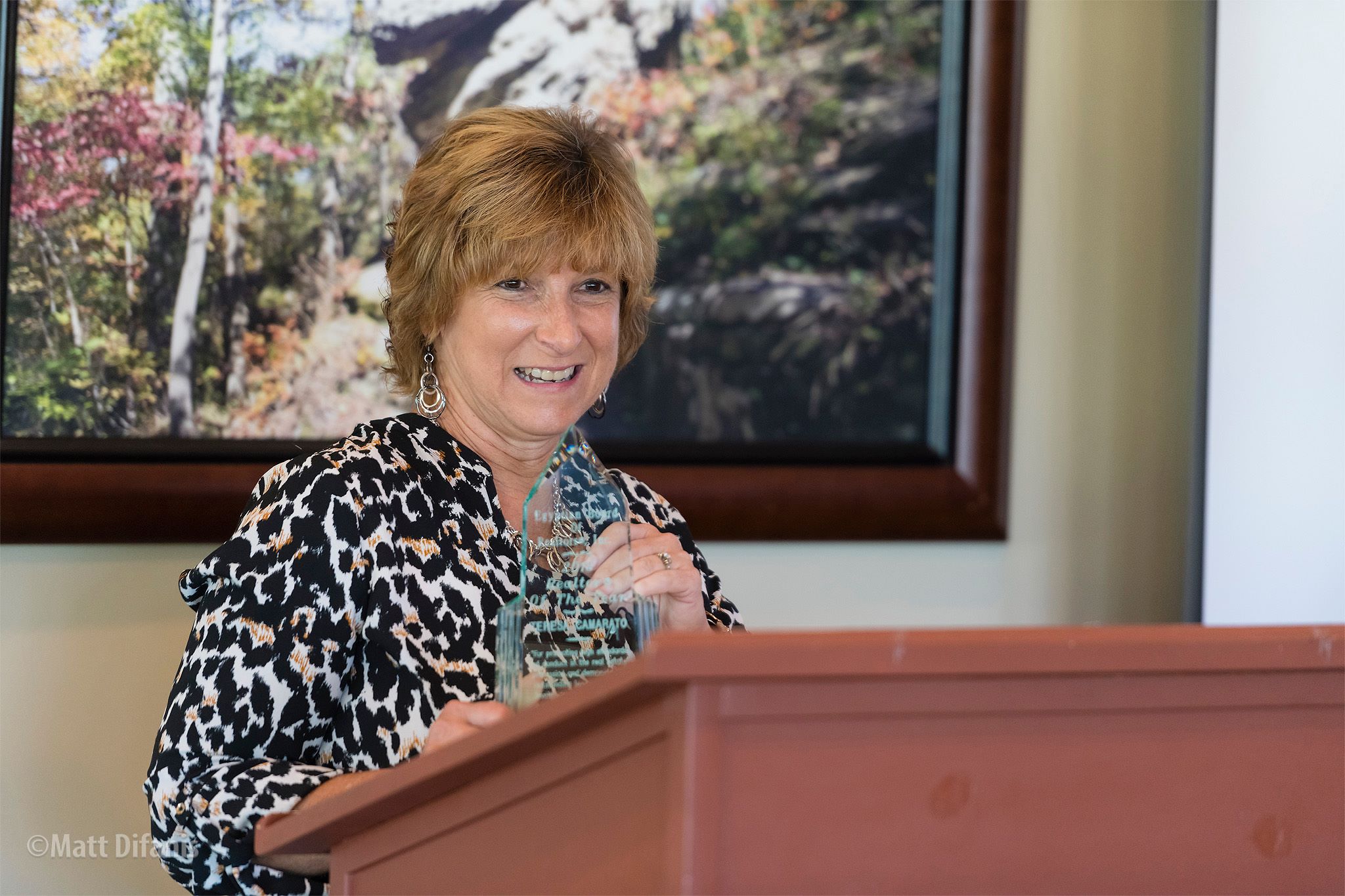 2017 EBOR President Teresa Camarato was announced as REALTOR of the Year by ROTY Committee Chair Dave Thompson.
Camarato has been extremely involved in the Board and in her community, Thompson stated in his presentation.
Camarato served as our past president in 2017, prior to that president elect and sectary treasurer. 2012-2014 she was a director. She served as MLS Committee, 2016 and chair in 2016. She served on the Finance Committee as chair in 2015 and 2018, the Grievance Committee in 2012-2014 and on the Professional Standards Committee in 2010. She also has served on several Illinois REALTORS® Committees including Professional Standards, Grievance and State Legislative Contact Working Group. She was also helped get YPN off the ground.
"I am very, very honored to receive this award and I feel that some of you here have become part of my family. Thank you so much," Camarato stated.